Flexible financing options
for every budget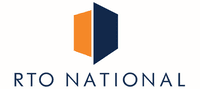 No additional money down with fixed payments and fixed APR. Instant approval status with the lowest total cost of ownership.
690 Beacon and Above
Up to $20,000 Approvals
No Proof of Income
No Drivers License
Renters or Landowners Can Apply
Instant Application Decision
Pay Off the Principle Balance at Any Point - No Penalty
Rates Start at 12.99%
Pay over time for the things you need. There's no credit check and no penalty for early buyout or cancellation. This is your most flexible path to ownership.
A Property Owner or the Listed Property Owner Co-Sign is Required
Never a Credit Check – On Amounts >$12,000
No Early Payoff Penalty
Flexible financing terms